CIMYM BioSciences Ltd
CIMYM BioSciences was established to develop oncology and immunological therapeutics.  At CIMYM we believe passionately that drug development can only be successful if it is patient centred; 'Begin with the patient in mind…' As a healthcare company we recognise an exceptional idea to fill a medical need, build a network and then establish a clinical utility that will improve patient care.  CIMYM uses its expertise to manage value-enhancing activities in the development process of pharmaceuticals and diagnostics. It takes a patient-centred approach to co-develop innovative products and in turn licenses the rights for manufacture and marketing to other pharmaceutical companies for license fees and royalty payments.
Ms Yvonne Joseph
Managing Director
Mr Andrew Mackie
Corporate Development

MediSieve
MediSieve is a London-based medical device therapeutics company developing "magnetic blood filtration", a revolutionary method of treating blood-borne diseases by removing pathogens, toxins or other targets directly from a patient's bloodstream. Practically any component can be specifically removed (cytokines, toxins, cells etc.), providing a platform technology that could be used to treat a huge range of blood-borne medical conditions, accessing several billion-dollar global markets. Our initial targets are sepsis, cytokine storms, leukaemia and malaria.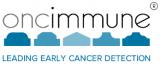 Oncimmune
Oncimmune is a leading early cancer detection company. It has pioneered the development of autoantibody assay technologies that have the potential to allow cancer detection up to four years earlier than other methods and can be applied to a wide range of solid tumour types. Oncimmune Ltd is headquartered in Nottingham, UK and testing is conducted in our CLIA-approved laboratory, based in Kansas City, USA.
Dr Mike Fisher
Commercial Director