Biorelate Limited
Biorelate helps scientists solving the most difficult biomedical challenges of today. We do this by curating truths from existing knowledge, enabling smarter and faster research & development.
Leave a messge for Biorelate at the UK Pavilion
Dr Daniel Jamieson
CEO & Founder
Mr Nick Sullivan
Head of Commercial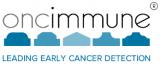 Oncimmune
Oncimmune is a leading early cancer detection company. It has pioneered the development of autoantibody assay technologies that have the potential to allow cancer detection up to four years earlier than other methods and can be applied to a wide range of solid tumour types. Oncimmune Ltd is headquartered in Nottingham, UK and testing is conducted in our CLIA-approved laboratory, based in Kansas City, USA.
Dr Mike Fisher
Commercial Director